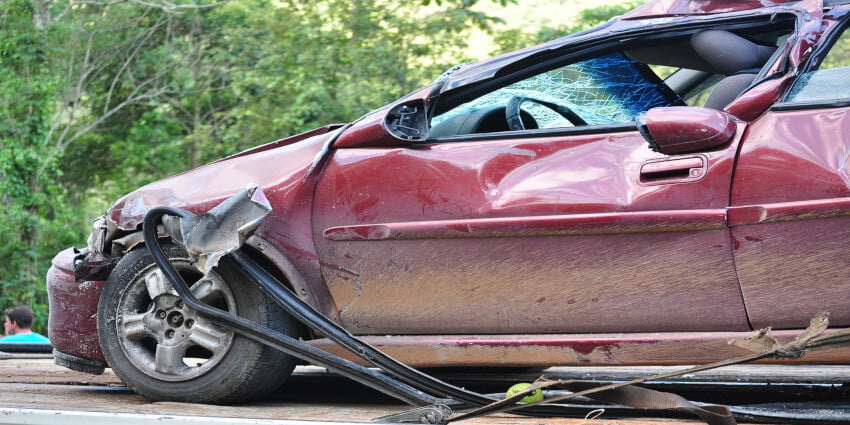 Motor vehicle accidents (MVAs) in Moncton, Riverview, Dieppe and elsewhere can lead to various physical and psychological symptoms. While whiplash is the most common injury associated with MVAs, it is crucial to understand that the range of possible injuries and symptoms is vast.
Injuries and symptoms that may develop after an MVA include:
Soft tissue injuries: These are injuries to muscles, tendons, and ligaments, which can result in pain, swelling, and bruising. Examples include sprains, strains, and contusions.
Fractures and dislocations: Depending on the severity of the impact, bones may break, or joints may be dislocated. These injuries can be excruciating and require immediate medical attention.
Head injuries: Traumatic brain injuries (TBIs), concussions, and skull fractures can occur during an MVA. These injuries can lead to headaches, dizziness, memory loss, and cognitive impairment.
Spinal injuries: Damage to the spinal cord or vertebrae can result in pain, numbness, weakness, or paralysis. Injuries can range from minor to severe and may require surgery or long-term rehabilitation.
Internal injuries: Damage to internal organs, such as the lungs, heart, liver, or spleen, can be life-threatening and require immediate medical attention.
Emotional and psychological symptoms: MVAs can lead to post-traumatic stress disorder (PTSD), anxiety, depression, and other mental health issues. These symptoms may manifest as nightmares, flashbacks, irritability, or avoidance of situations related to the accident.
Sleep disturbances: Difficulty falling, staying, or experiencing restful sleep can develop due to the physical and emotional stress associated with an MVA.
Chronic pain: Persistent, localized or widespread pain can develop following an MVA. This may be due to nerve damage, scar tissue, or other factors.
It is essential to seek medical attention following an MVA, even if the injuries seem minor. Prompt diagnosis and treatment can help prevent complications and support a faster recovery. Naturopathic counselling can help address the emotional and mental health aspects of recovering from an MVA, while manual therapy can help with physical rehabilitation.
---
Holistic Approaches for Symptoms After a Car Accident
Motor vehicle accidents (MVAs) can result in a wide range of physical and emotional symptoms, and a holistic approach to recovery is often beneficial. Integrating alternative therapies with conventional medical treatment can help address various aspects of MVA recovery. Here are some ways naturopathy, hypnotherapy, massage therapy, osteopathy, acupuncture, personal fitness training, and health supplements can be employed in the treatment and recovery process:
Naturopathy: Naturopaths focus on stimulating the body's natural healing abilities by addressing the root causes of symptoms. After an MVA, naturopathy may include dietary changes, practitioner-grade supplements, and stress management techniques to support overall health and well-being.
Hypnotherapy: Hypnotherapy can help individuals cope with the emotional and psychological symptoms following an MVA. Techniques such as guided relaxation and positive suggestions can help reduce anxiety, improve sleep quality, and promote healing by addressing subconscious thought patterns.
Massage therapy: Massage can help alleviate pain and tension in muscles and soft tissues, improving circulation and promoting relaxation. Regular massage sessions can assist in reducing inflammation, increasing flexibility, and speeding up the healing process after an MVA.
Acupuncture: Acupuncture involves inserting thin needles into specific points on the body to balance energy flow or Qi. This treatment can help manage pain, reduce inflammation, and promote relaxation, benefiting MVA recovery.
Osteopathy: Osteopathic manipulative treatment (OMT) can help restore proper alignment and function to the musculoskeletal system after an MVA. OMT techniques relieve pain, improve mobility, and support the body's natural healing processes.
Shockwave therapy: is a non-invasive treatment that uses acoustic waves to carry high energy to painful spots and musculoskeletal tissues, promoting regeneration and reparative processes of the bones, tendons, and other soft tissues.
Personal fitness training: Following an MVA, a personalized fitness program designed by a certified trainer, can help individuals regain strength, flexibility, and endurance. This approach should be gradual and tailored to the individual's needs and limitations, ensuring a safe and effective recovery process.
Health supplements: Depending on the specific symptoms and needs of the individual, certain health supplements can support the healing process after an MVA. These may include anti-inflammatory supplements, such as omega-3 fatty acids, or supplements that help tissue repairs, such as collagen or vitamin C. It is essential to consult with a healthcare professional before starting any supplement regimen.
Integrating these alternative therapies into a comprehensive treatment plan can help support a holistic recovery process after an MVA. However, consulting with your family doctor to determine the most appropriate course of action based on individual needs and circumstances is crucial.