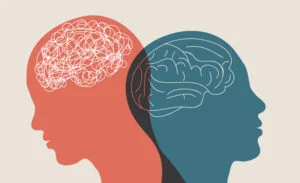 Natural Mental Health & Wellness Care
A holistic approach focused on harmonizing mind, body, & spirit while promoting improved brain health through lifestyle and nutrition. Our sessions are inclusive, non-judgmental, unbiased, relaxing, and supportive, always aimed at helping you achieve the best version of yourself!
Naturopathic services: Clinical Hypnotherapy/Naturopathic Counselling (Lifestyle Coaching, Parts Therapy (Hypnosis), Heartmath® Interventions (HRV Biofeedback), Cognitive Behavioural Therapy (CBT), Neuro-Linguistic Programming (NLP), Emotional Freedom Technique (EFT), Holistic Nutritional Guidance, Practitioner-Grade Supplements, EEG (electroencephalogram), and Biofeedback Monitoring).
New Article:
11-08-2022 - Hypnotherapy for Anxiety & HRV Biofeedback
"Whatever the mind can conceive and believe, it can achieve." - Napoleon Hill
Popular Treatment Areas:
Help is available in any area important to your quality of life!